Monterey CERT Training Exercise in Pacific Grove
January 20, 2018
Highlights
Photography by Thor Rasmussen
(These pictures are free to use or publish provided that photographer credit is given)


Click on pictures to get full size image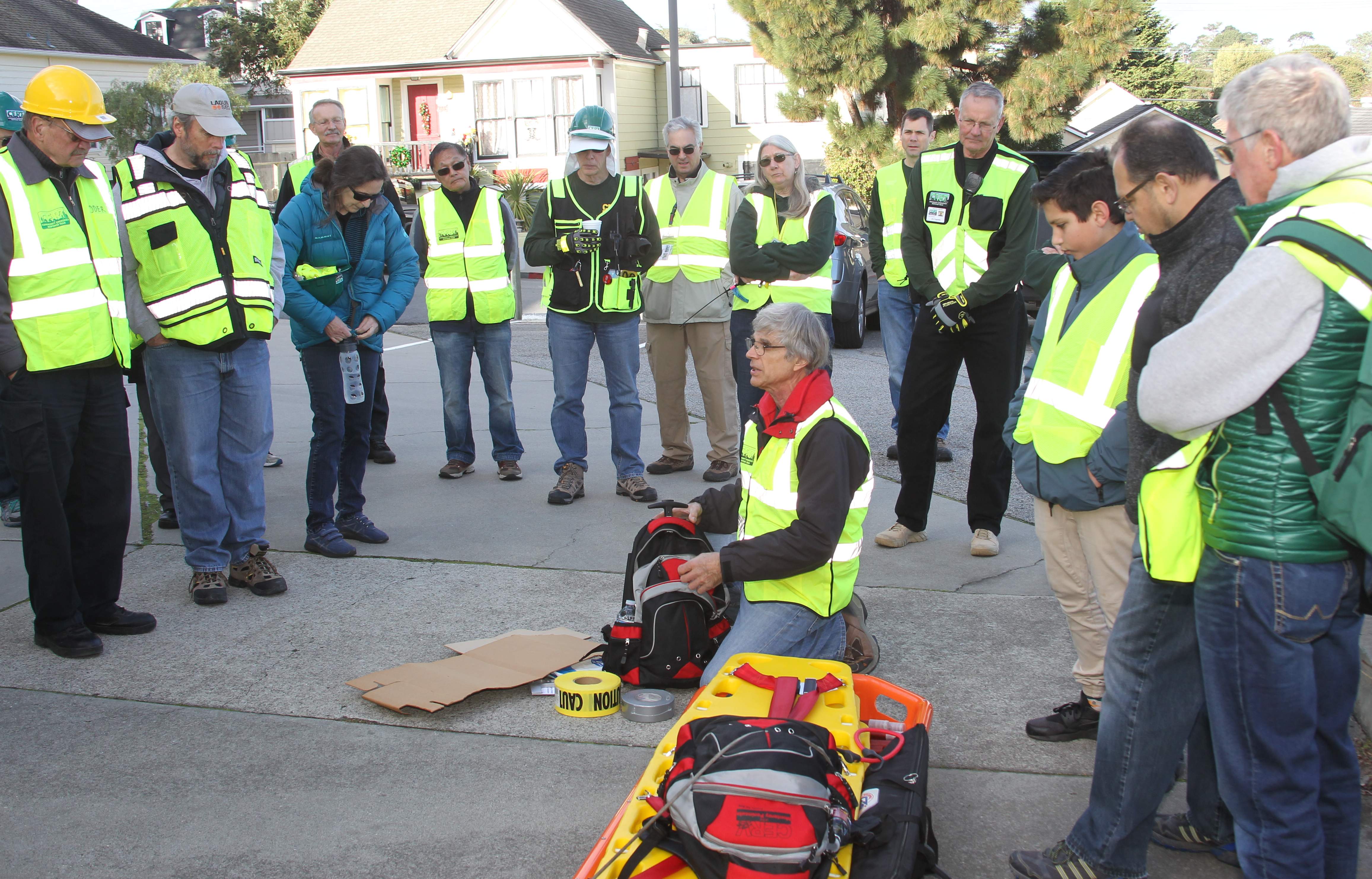 IMG_4865a.jpg 
Demetrius Kastros the Monterey CERT Training Section Manager shows the 
contents of one of the emergency supply backpacks which is part of the CERT 
trailor inventory of medical-aid supplies, rescue equipment, radios and 
other items for use in a field deployment.


IMG_4878a.jpg 
Greg Netzorg, one of the CERT instructors explains how the tie down straps 
are used to secure the supply containers in the CERT trailer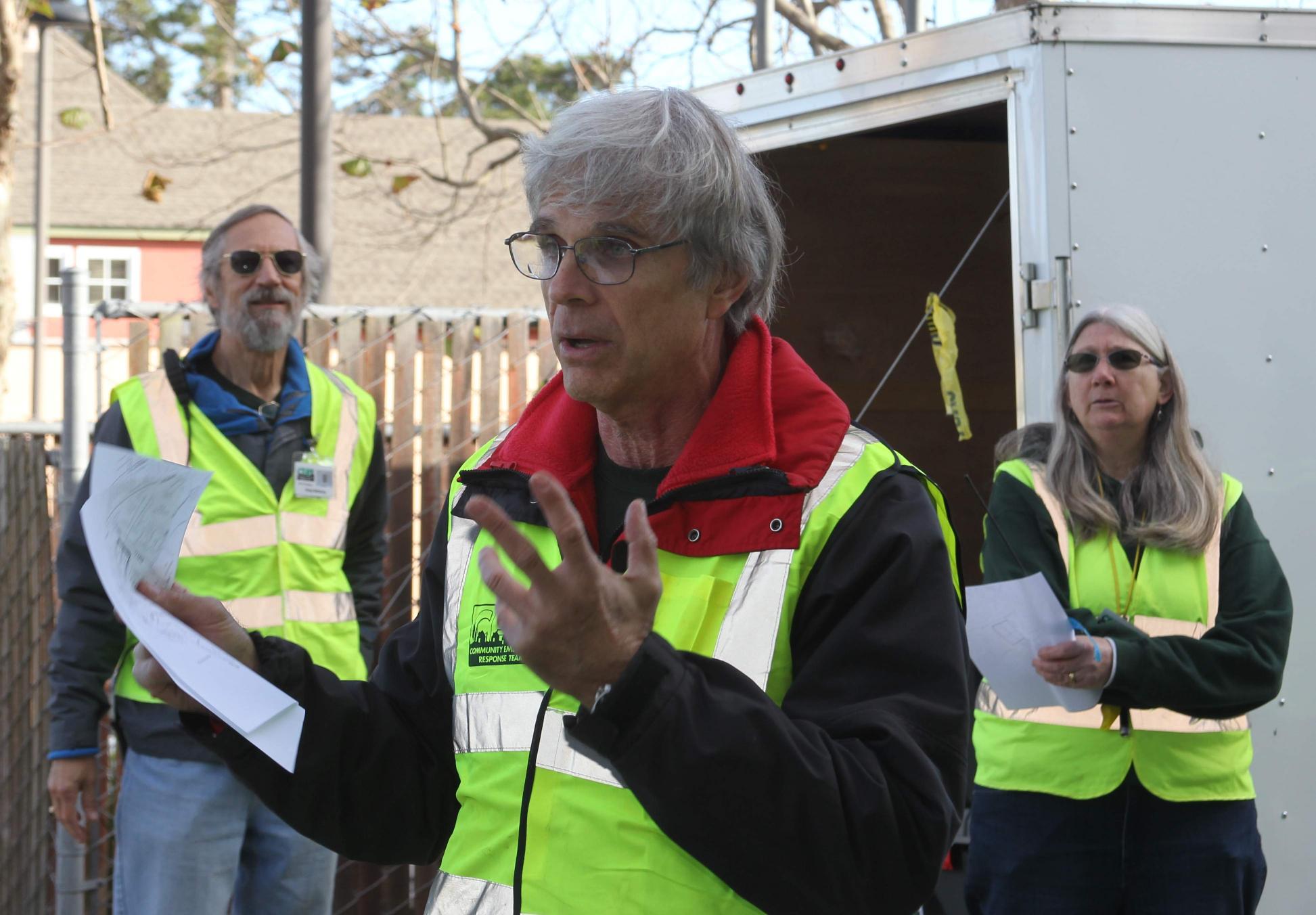 IMG_4922a.jpg 
Demetrius Kastros provides instructions for locating "victims" of the 
simulated earthquake exercise while Greg Netzorg and Lisa Alameda look on.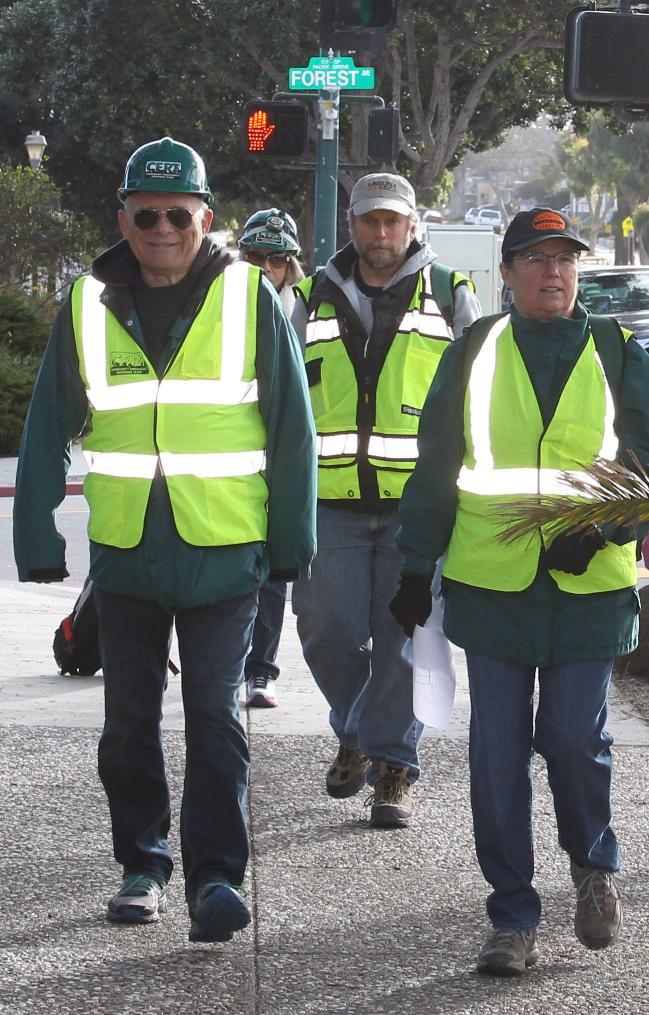 IMG_4953b.jpg 
CERT team members look for "victims" in Pacific Grove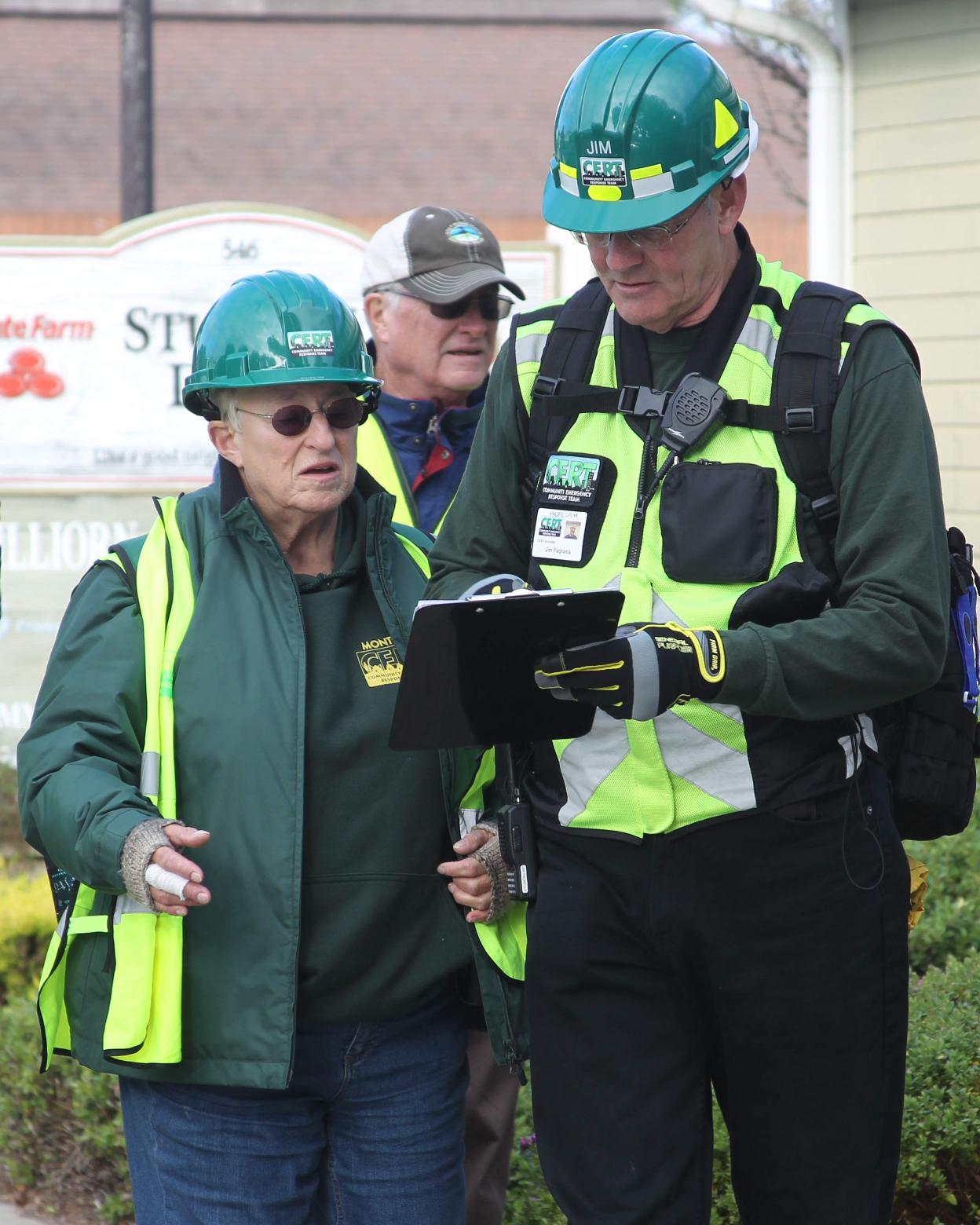 IMG_4977a.jpg 
Jim Pagnella and Lee Whitney discuss what area to search next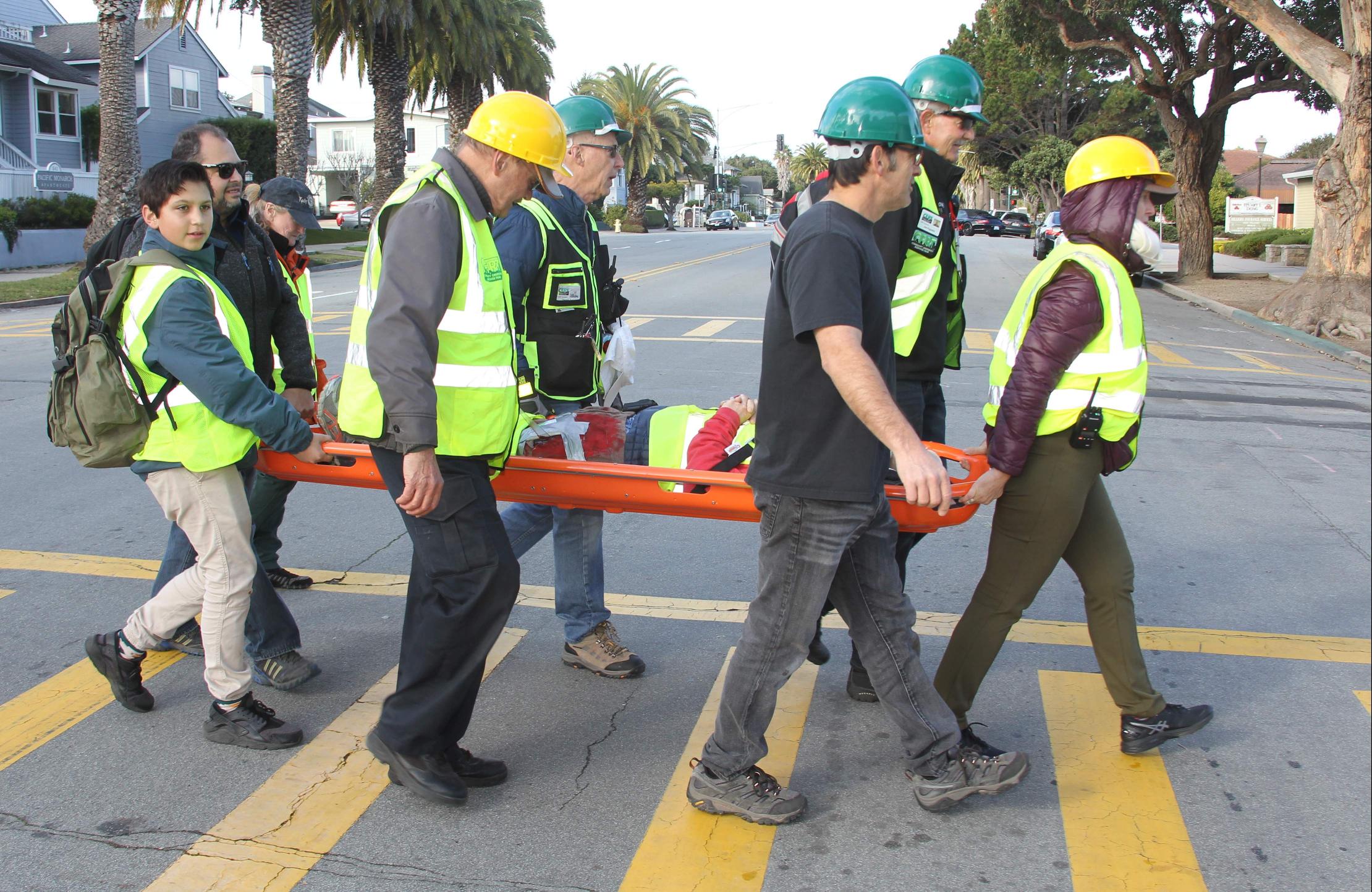 IMG_5060a.jpg 
CERT team transports victim to PG Fire Station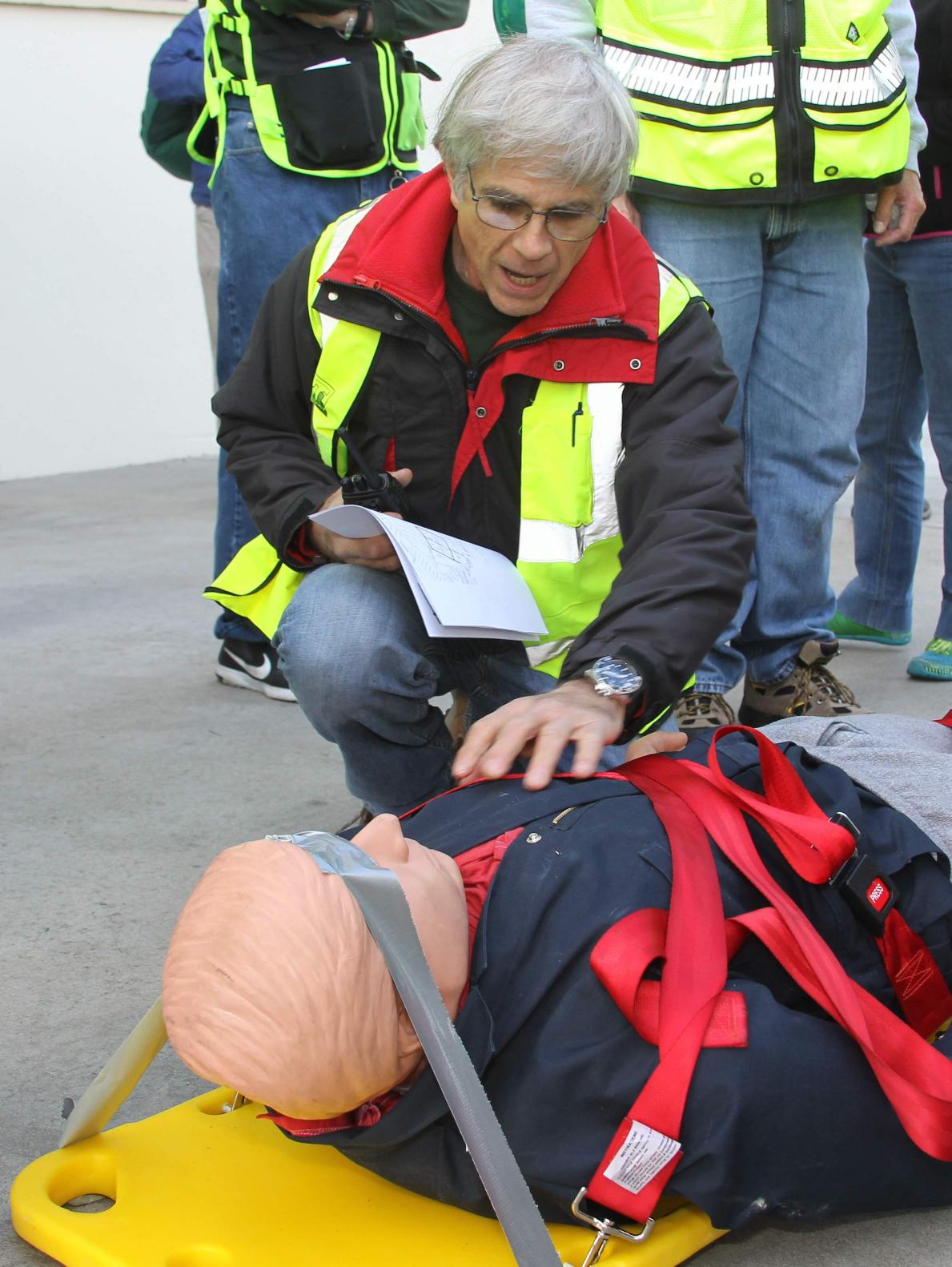 IMG_5157a.jpg 
Demetrius Kastros reviews work of other team members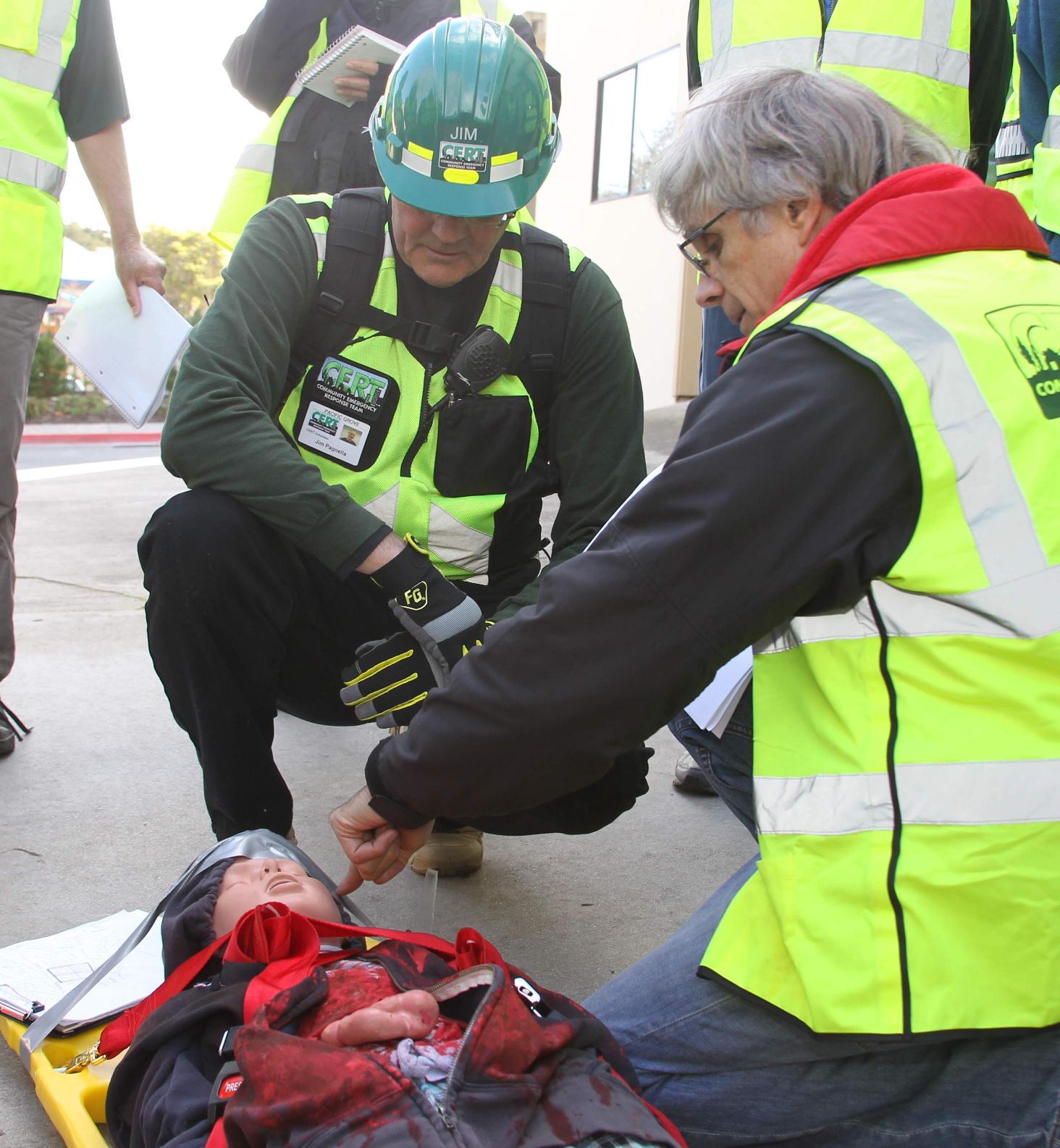 IMG_5187a.jpg 
Demetrius Kastros and Pacific Grove resident Jim Pagnella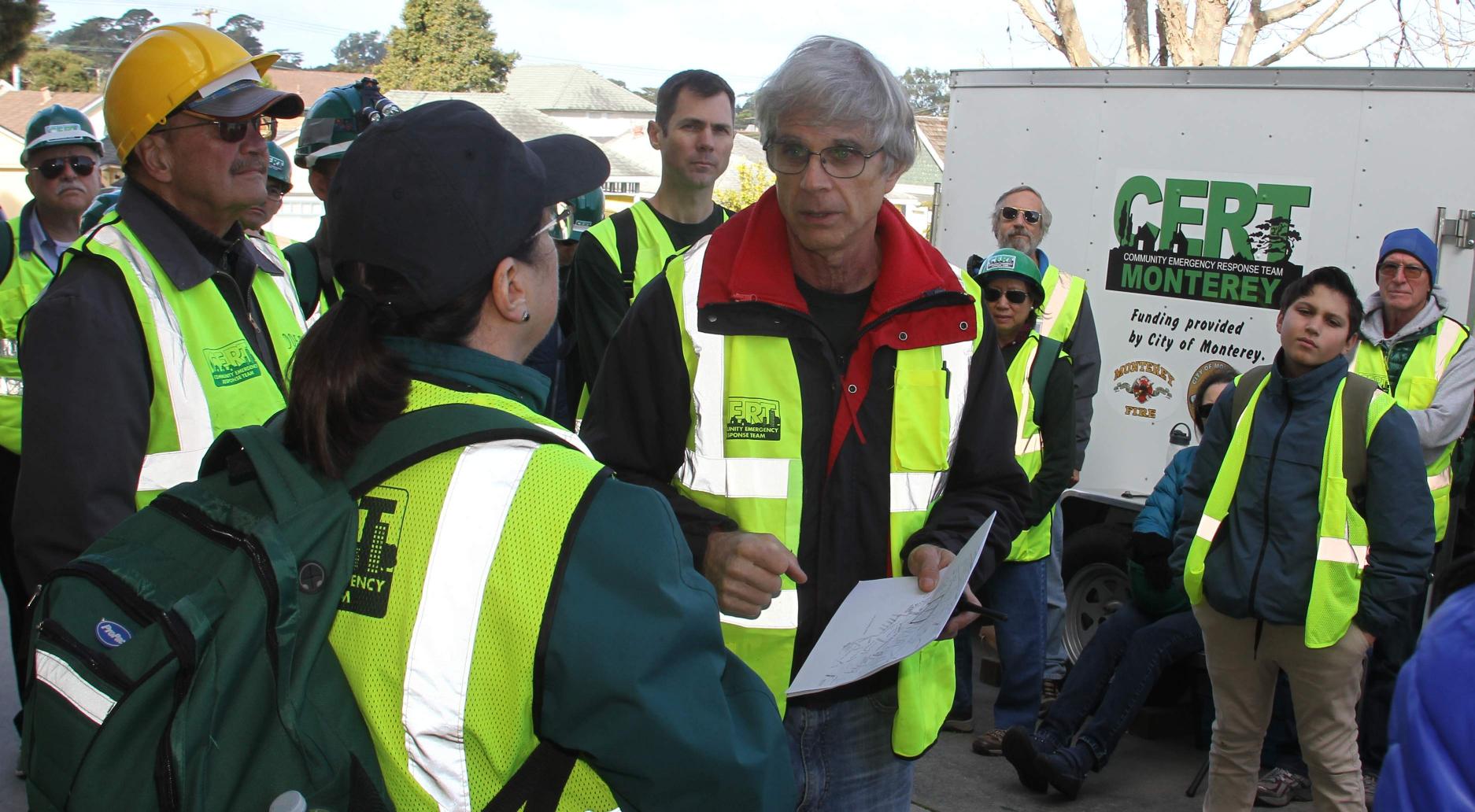 IMG_5281a.jpg 
Demetrius Kastros answers team members questions during review of training.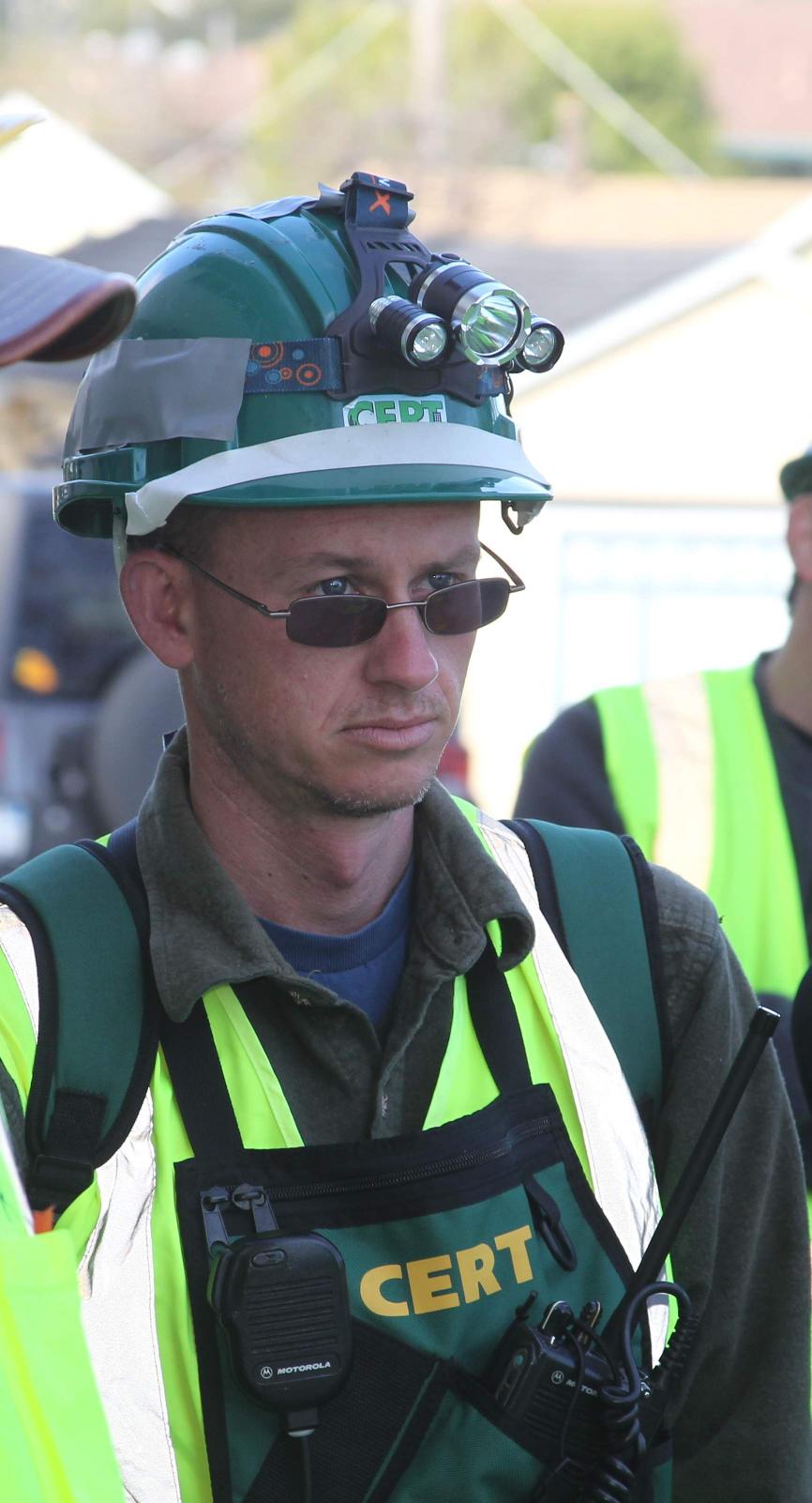 IMG_5285a.jpg 
Ryan Weeks listens to review of exercise

---
Contact the webmaster by email at: thor@mbay.net
---